By Charlie Black, Chief Pooch at the Sun Inn
It's fur to say that every day at the Sun Inn is Love Your Pet Day. However, that being said, my tail is still wagging at the idea of 20th February being designated as the official day to show your pets some love!
I'm sure you already know about all of your pet's favourite things in life – tummy rubs, playing fetch, yummy treats, a long walk…but my owners have consulted me about some new ideas to treat your pets with a trip to the Sun Inn.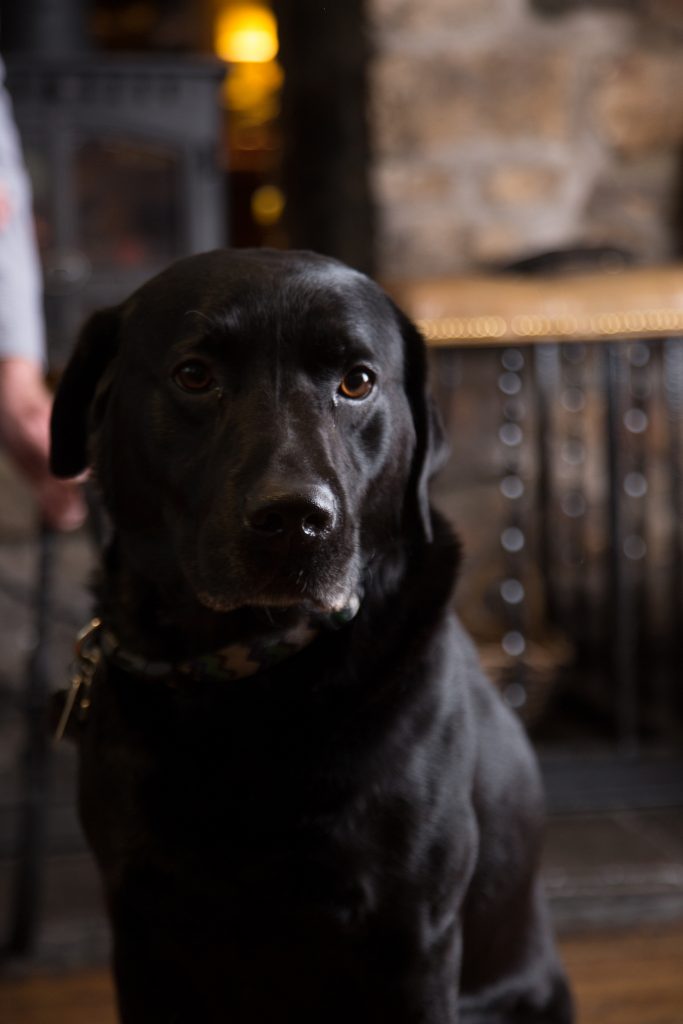 Take us with you on holiday
You probably recognise the sad look in our eyes and drooping tail whenever you pack your suitcases and jet off somewhere exotic. So this year, why not take us along on holiday with you? Staycations are growing in popularity because they're a superb way to see everything the UK has to offer.
The super dog-friendly Sun Inn boasts a unique location, on the borders of Lancashire, Cumbria and Yorkshire – meaning you're well placed to explore some amazing new places and enjoy fabulous walks!
Us doggies can live the life of luxury thanks to the Sun's selection of rooms welcoming well-behaved dogs (accompanied by well-behaved owners, of course). Pampered pooches will also receive a complimentary 'Pooch Pack' on arrival, including a towel, a bowl, a special treat, and there is also a dog trail map provided.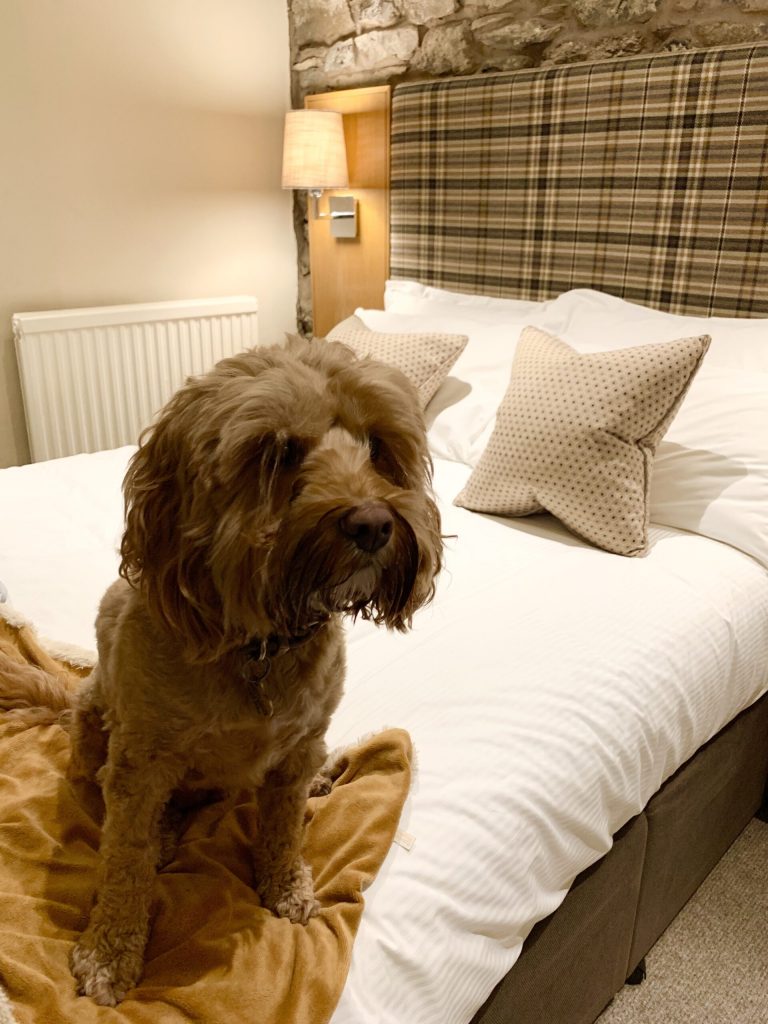 We'll be your dinner guest
There's no need to leave your pooch alone in your hotel room while you have dinner. When you stay at the Sun Inn, you can dine with your furry friend right by your side, as we have a designated dog-friendly dining area next to our restaurant.
Of course, dogs are more than welcome in the bar too. Four-legged guests love to curl up in front of the fire after a long walk, and you don't need to worry if they're muddy either because there's a 'dog and boot shower' outside – the perfect way to feel refreshed after a muddy walk or a swim in the River Lune!
Enjoy a walk around Kirkby Lonsdale
We've touched on Kirkby Lonsdale's unique location on the borders of Lancashire, Cumbria and Yorkshire. But the town itself is a pet lovers' haven, with dogs allowed in many of the friendly cafes and small, independent shops. There are some beautiful walks in and around the historic market town too. You'll have to check out some of its most famous sights (and smells – there's plenty for us pooches to sniff!), including Ruskin's View, Devil's Bridge, the Radical Steps and the gorgeous little winding streets like Mitchelgate, Salt Pie Lane, Jingling Lane – and not forgetting the stunning view as you walk down Mill Brow.
Give us a lip-smacking treat
The Sun Inn doesn't want four-legged friends to feel left out when their humans enjoy a tasty tipple and yummy bar snack when they visit us. That's why our expert kitchen team have created our very own dog treats! These scrumptious snacks are totally homemade and wheat-free. They're available in two different shapes – bones (£2.50) and Labradors (£1.50) – you might be able to guess which one I prefer. We also donate a percentage of these treats that are sold to charity.
As the resident chief pooch at the Sun Inn, I hope to welcome you to the Sun Inn very soon. For accommodation bookings, you can find out more about rooms and tariffs here. Or to book a table in the dog-friendly area, call 015242 71965.